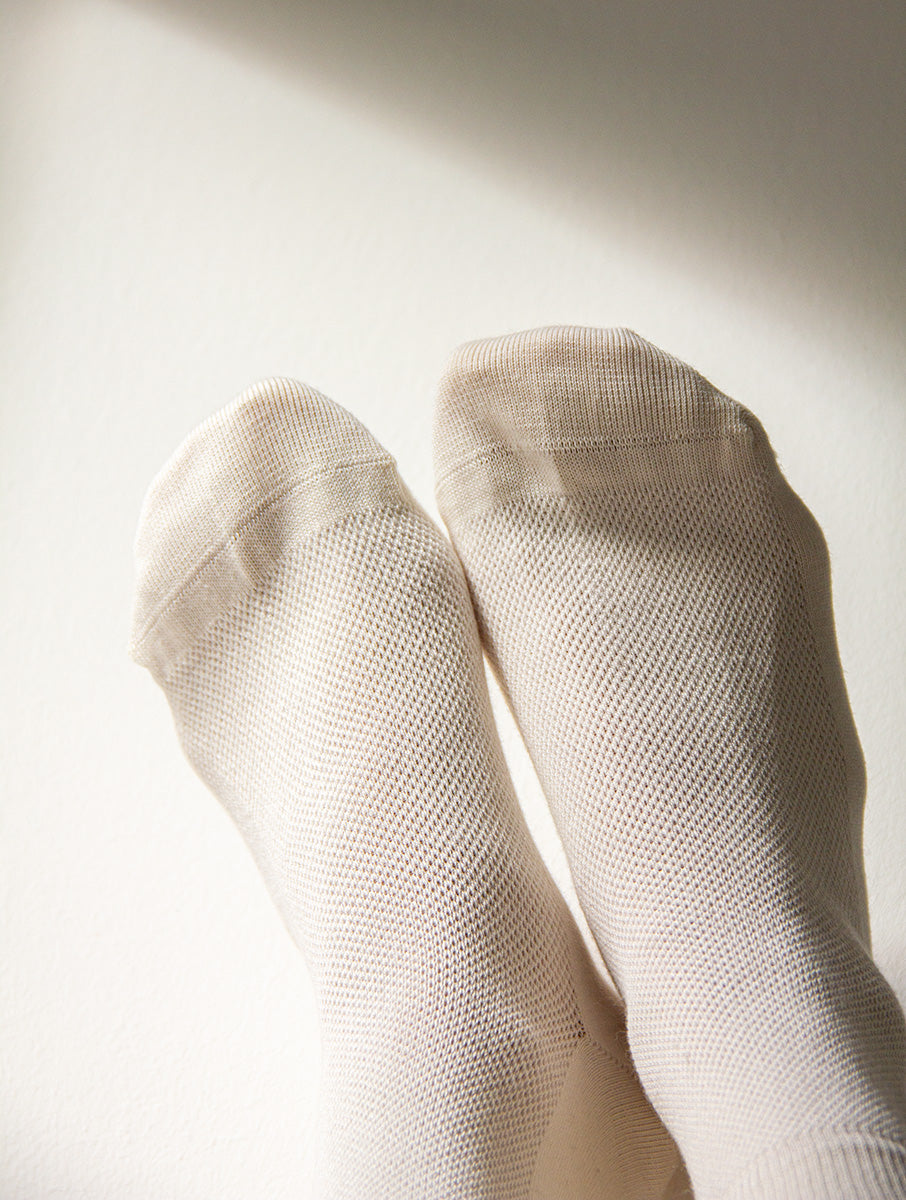 Cloud Socks
cell-regenerating & soothing

N

ourishing socks made from sustainable SeaCell® fibre to prevent dry feet



What do the Cloud Socks bring with them?
✔ Relieves redness and itching caused by dryness
✔ One size: 37-42
✔ Made from 82% eco-friendly SeaCell® fibre derived from cellulose and brown algae
✔ Highly comfortable and skin friendly
✔ Rich in minerals, antioxidants and vitamins
✔ Moisture regulating, anti-inflammatory and revitalising properties
✔ Prevents dry skin and can relieve itching
✔ Washable at 40 degrees without loss of effect
✔ Recommendation: Use in combination with Comfort Mousse for best results



Apply cream to the feet. Then put on the socks and let everything soak in. There is no minimum or maximum time that the socks should be worn. The socks can be washed in the washing machine at 40 degrees without any problems.
82% SeaCell®
16% recycled polyamide
2% elastane

Good to know: SeaCell® is an environmentally friendly fibre that is gently and sustainably produced from cellulose and approx. 19% seaweed - from the Icelandic fjords. These are rich in valuable ingredients and contain more minerals, vitamins and trace elements than many other natural products. Due to the high proportion of antioxidants, SeaCell® has a calming effect on the skin and activates cell regeneration. This happens through the natural moisture of the skin. This is because the algae's vital substances are released and a lively exchange takes place between the fibre and the skin. Of course, the fibre is 100% biodegradable and compostable.
This product has no reviews yet.