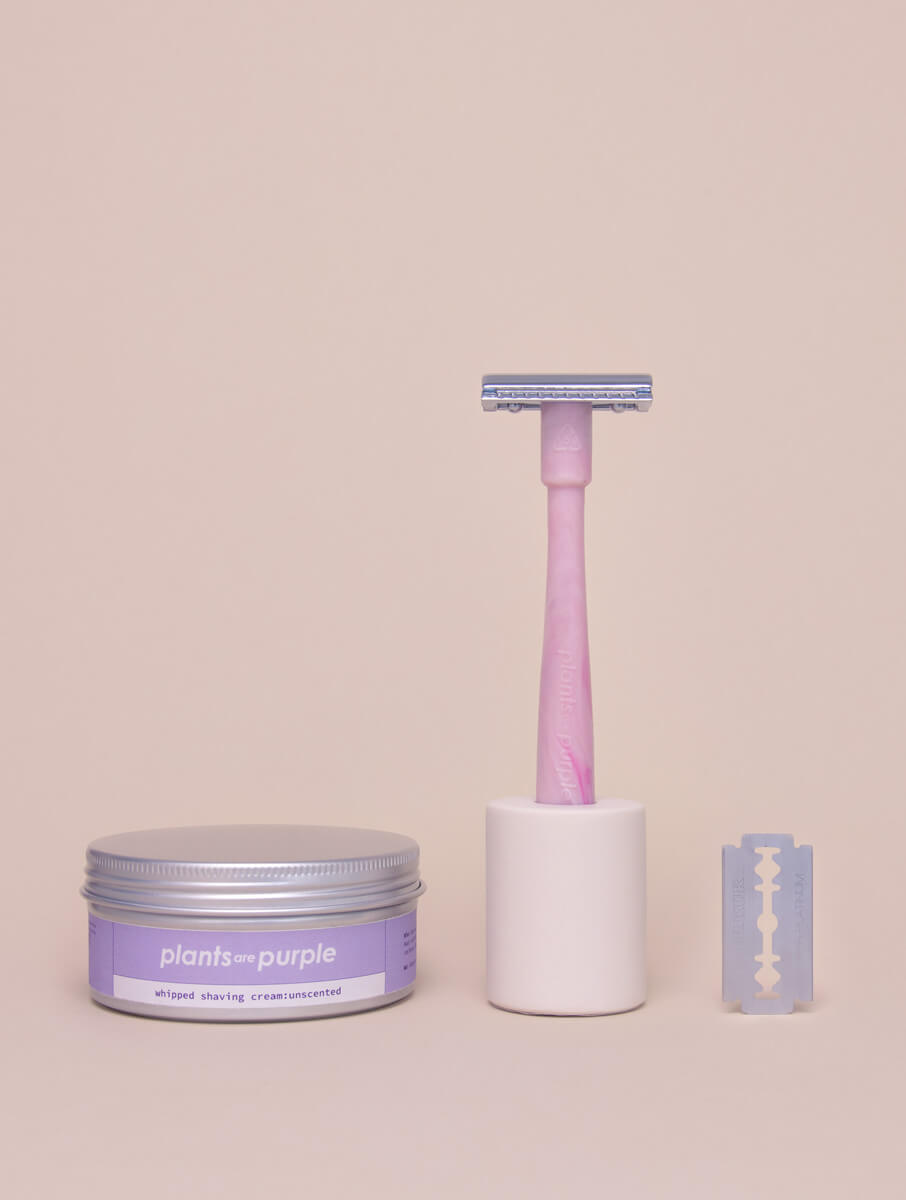 Perfect Razor Set: unscented
razor + 100 blades + shaving foam + razor holder

Gentle razor with recycled plastic handle

What can you expect from the Safety Razor?
✔ limited number of pieces available
✔ safe and gentle shaving of body hair
✔ with 10 high quality blades
✔ handle made of 100% recycled plastic from Dresden workshop "Johannplasto"
✔ zero waste - durable and environmentally friendly shaving razor
✔ suitable for each gender



<ol><li>Let the handle with the blades and the head lock into each other. </li><li>Slightly moisten the skin and then apply a thin layer of shaving cream. This way you avoid small injuries. </li><li>Run the razor along the desired part of the body. Our tip: You don't need much pressure, as the blade is sharp enough. </li><li>After shaving, remove possible cream residues with the help of water and place the razor in its holder. </li><li>Enjoy gentle, well-groomed skin. </li><li>For best results, replace the blade every few weeks.</li></ol>.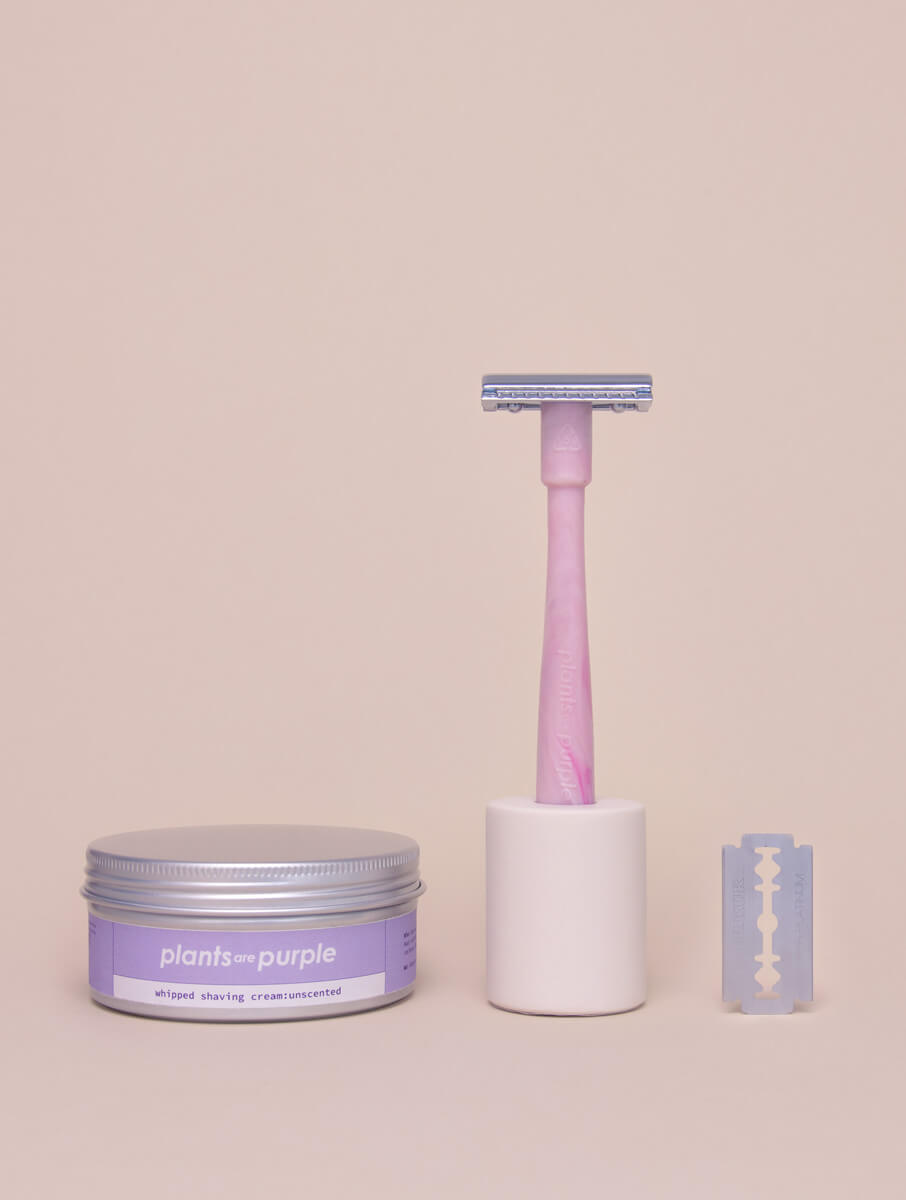 This product has no reviews yet.